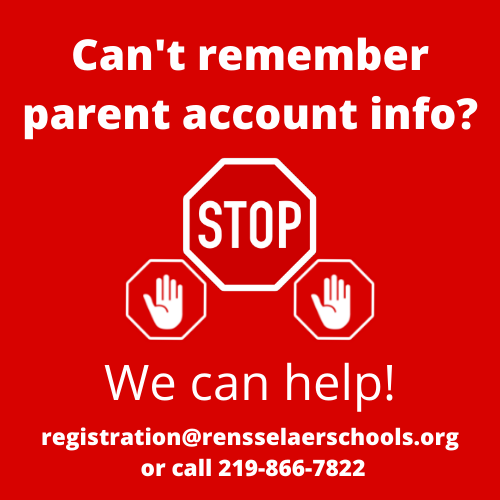 Please note:
You MUST have an email account to complete online registration.


2. Click the Ecollect Forms button on the left side of the screen for each student. All forms must be completed.
Information must be completed for the following forms in PowerSchool:
Contact Info--School Messenger
Health Information
New Migrant Education Program Work Survey--

please complete even if your answers are "no"

Parent and Student Info
Proof of Residency Form-

This must be updated annually

Technology and Book Rental Agreements
Any other forms that are listed

TIP: The

blue

leaves next to each form name will turn

green

when the form has been completed and submitted correctly.
​The Health Information form will have a

yellow

leaf when it is completed and submitted correctly.

5. You can make a payment of $20 per child or have your fees waived by completing a Free and Reduced Lunch Application. This will be collected at the school office or online at Efunds for Schools.

Questions? Please contact the school where your student will attend.
Click on the name of the school to view the school's location.








If all forms have a GREEN or YELLOW leaf next to them, you have successfully completed the online registration for your student!

Please Note- Student Devices will be distributed during the first days of school at each building.